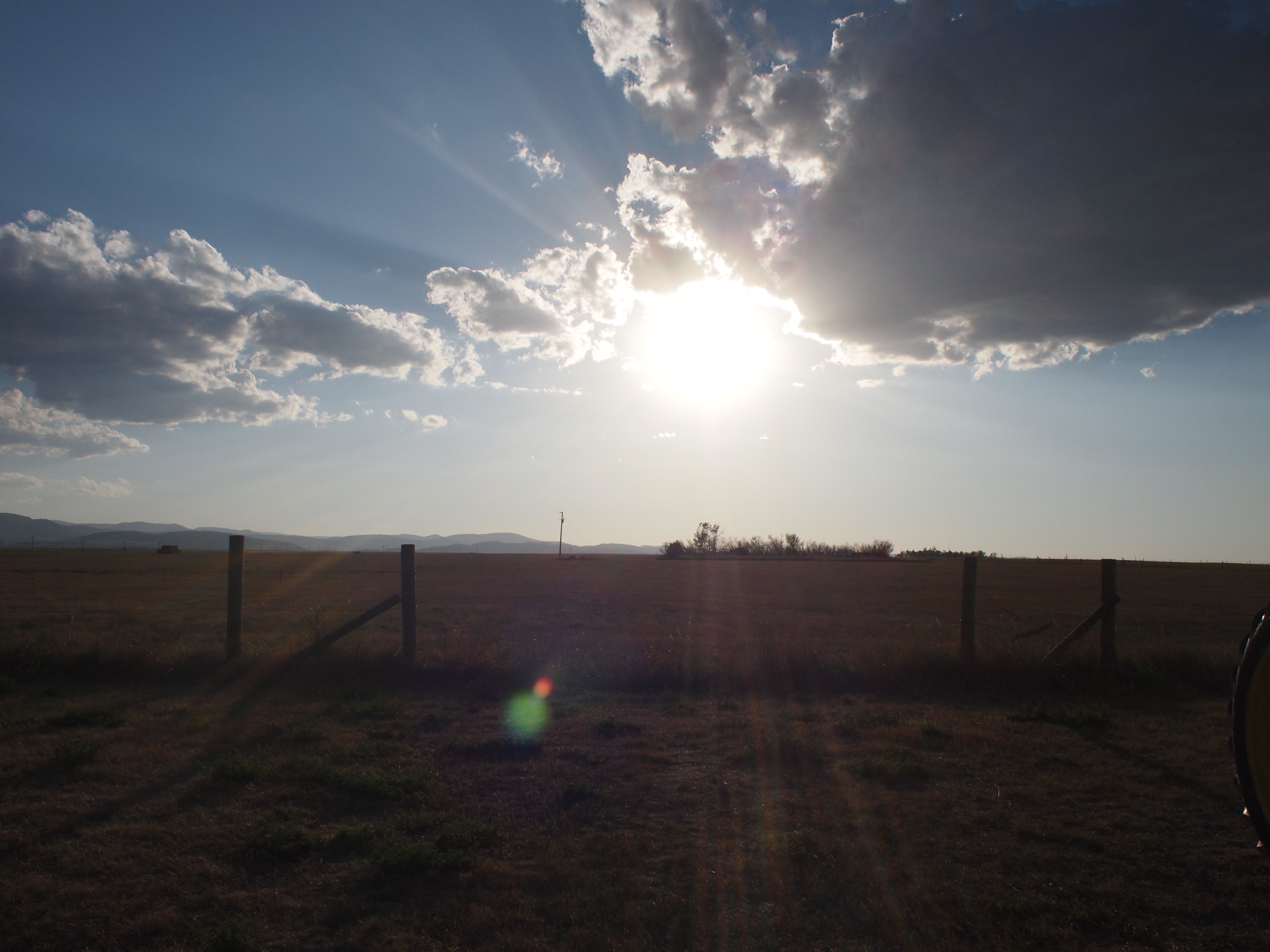 Located in western South Dakota, the Black Hills are home to Mount Rushmore and Crazy Horse Memorials, the town of Deadwood, the Sturgis Motorcycle Rally, and the site of Wounded Knee, an enduring symbol of cultural genocide. Tourism is big business in South Dakota, and like elsewhere in the American West, it relies upon producing experiences that draw heavily from frontier histories and mythologies. The aural modes used to produce frontier experience in the region are the most crucial and undertheorized aspects of tourist production, aspects with profound consequences for the future cultural, political, and economic sovereignty of Lakota Nations. Through the aural stances enacted at tourist venues in the Black Hills, Lakota peoples and lands are consistently exploited and colonized. They are protected as valuable, spiritual silences and made inaudible by the noise and sound of technological processes. These processes, in turn, shape non-Natives as active participants in sounded culture.
Through a short film, website, and collaborative workshop, this project will generate a direct intervention in the tourist production practices of the region. The project will act as a document of the existence and stakes of aural sovereignty in one of the most sacred, contested, and popular tourist regions in the United States. It will also serve as a pivotal training case for the future forms of Indigenous tourism and for the increasing relevance of critical forms of sensing to ethnographic practice and media making.
Jen Heuson is a scholar and filmmaker whose work critically engages the mediated experience of culture and identity during travel. Her award-winning films have screened internationally at venues as diverse as FLEX Fest, Big Muddy, Black Maria and the Margaret Mead Film & Video Festival. She has also produced sound ethnographies of the Peruvian Amazon, New York City and South Dakota's Black Hills and has written articles for Contemporary Music Review, Sensate and Ethnoscripts. Jen earned her PhD with distinction from the Department of Media, Culture and Communication at New York University in 2015. Her dissertation, funded by the Wenner-Gren and Reed Foundations, explores the role of sound in producing national sensory heritage in the Black Hills.
Jen is currently working on a film and community-engagement project about aural sovereignty and a science-fiction novel exploring stone tape theory in South Dakota. She teaches media ethics and film at The New School and critical media analysis at New York University.
CONTACT: jen [at] soundingwestern.org
This is a film about not being heard. It is about what happens when an entire people are protected as silence makers for others. It is about what it sounds, looks and feels like to be colonized by frontier myth. For centuries, the Black Hills of western South Dakota have been held sacred to Lakota peoples. Today, the Hills are at the heart of a billion-dollar industry that uses Lakota presence to create frontier experiences for tourists. This film tells the story of Lakota attempts to negotiate and resist cultural and spiritual appropriation through sounds, noises and even silence.
IMMOKALEE, MY HOME, 17 minutes, 2009.
A portrait of life in Immokalee, Florida, heart of industrial agriculture in the United States and home to its largest population of migrant farm workers. Through visits to carnivals, churches, tomato fields, and workers' homes, a narrative emerges. The surface story is of one community's struggle for farm worker rights. Florida farm workers live in slave-like conditions. Some are beaten, not given food or water, or not paid. Yet, they continue to come. This is the deeper tale revealed. Ultimately, it is a tale of migration, of immigration, and of the persistent hope for a better life.
SWEET CLOVER, 18 minutes, 2010.
Following the death of her grandmother, the filmmaker takes her grandfather Harvey on one last trip to the Black Hills. Through Super-8mm film, archival photographs, asynchronous audio recordings, and poetic voiceover, Sweet Clover unravels a family pilgrimage that started nearly a century ago. It is an evocative, lyrical portrait of granddaughter and grandfather and of their shared obsession with the American West, an obsession complicated by the filmmaker's mixed-blood heritage. Sweet Clover traces Jen's quest to find a cultural home while evoking the contradictory landscapes of memory, nostalgia, and imagination.


"On Hearing Together Critically: Making Aural Politics Sensible Through Art & Ethnography"
EthnoScripts 17/1, April 2015.
ABSTRACT: This article investigates the politics of sensing through the productions of aurality enacted at tourist and heritage venues in the Black Hills of South Dakota. Drawing on six summers of fieldwork with tourist producers in the region, the article traces how aural experiences and stances are used to make and manage frontier worlds for tourists. It argues that the exploitation and colonization of local Lakota lifeworlds is crucial to producing frontier experiences and that aural modes are the most powerful and subtle means to managing these experiences. It introduces three experiments to critically engage how hearing and listening are shaped along racial lines at these venues and argues for the necessity of more artistic approaches to ethnography. Ultimately, the article claims that anthropologists must grapple with both the representational and sensorial politics of their presently embodied practices and future knowledge productions.
Soundscapes of the Black Hills
Sound plays an important part in the production of tourist experience and imagination. It works to mediate cultural memory, national identity and history for heritage tourists. Using the Black Hills as a primary case study, this site documents and maps the range of sounds used to evoke and preserve "Wild West" experiences for regional tourist economies. It offers a sonic tour of the region as an initial attempt to document the forms of frontier aurality common to tourism in the American West.
New York University, 2010, 25 field recordings
Map by the Black Hills & Badlands Tourism Association, 2009